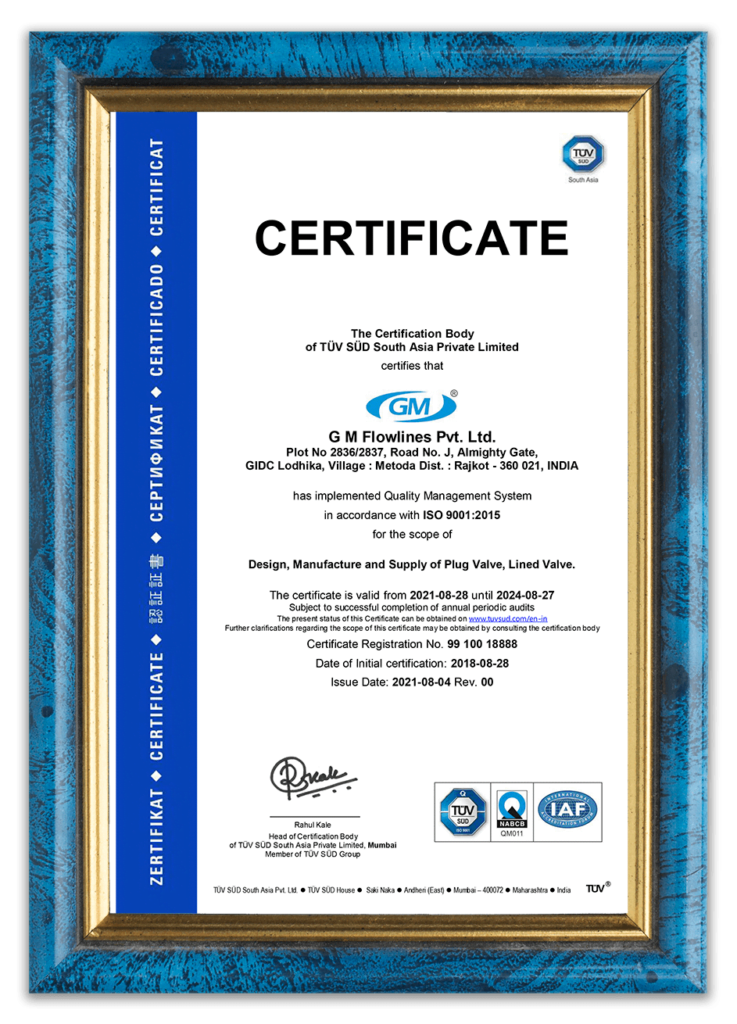 G M Flowlines has specialised production facilities and special purpose machines to produce world-class quality products.
We strictly adhere to stringent quality checks at each and every stage of production, from raw material procurement to finished product, in order to ensure consistent quality in the product. Furthermore, G M Flowlines adheres to a systematic documentation and management practice in accordance with ISO 9001:2015 standards.
Superior quality control facilities such as HVDC Spark Test, Hydraulic Bench Test, Pneumatic Bench Test, Lining Thickness Measurement Meter, and Colour Thickness Measurement Gauge complement our quality system. All products are individually tested, giving our valued customers complete peace of mind. To ensure accuracy, all quality control facilities are calibrated on a regular basis in accordance with ISO requirements against national standards. On request, we can also provide Third Party Inspection Certification.